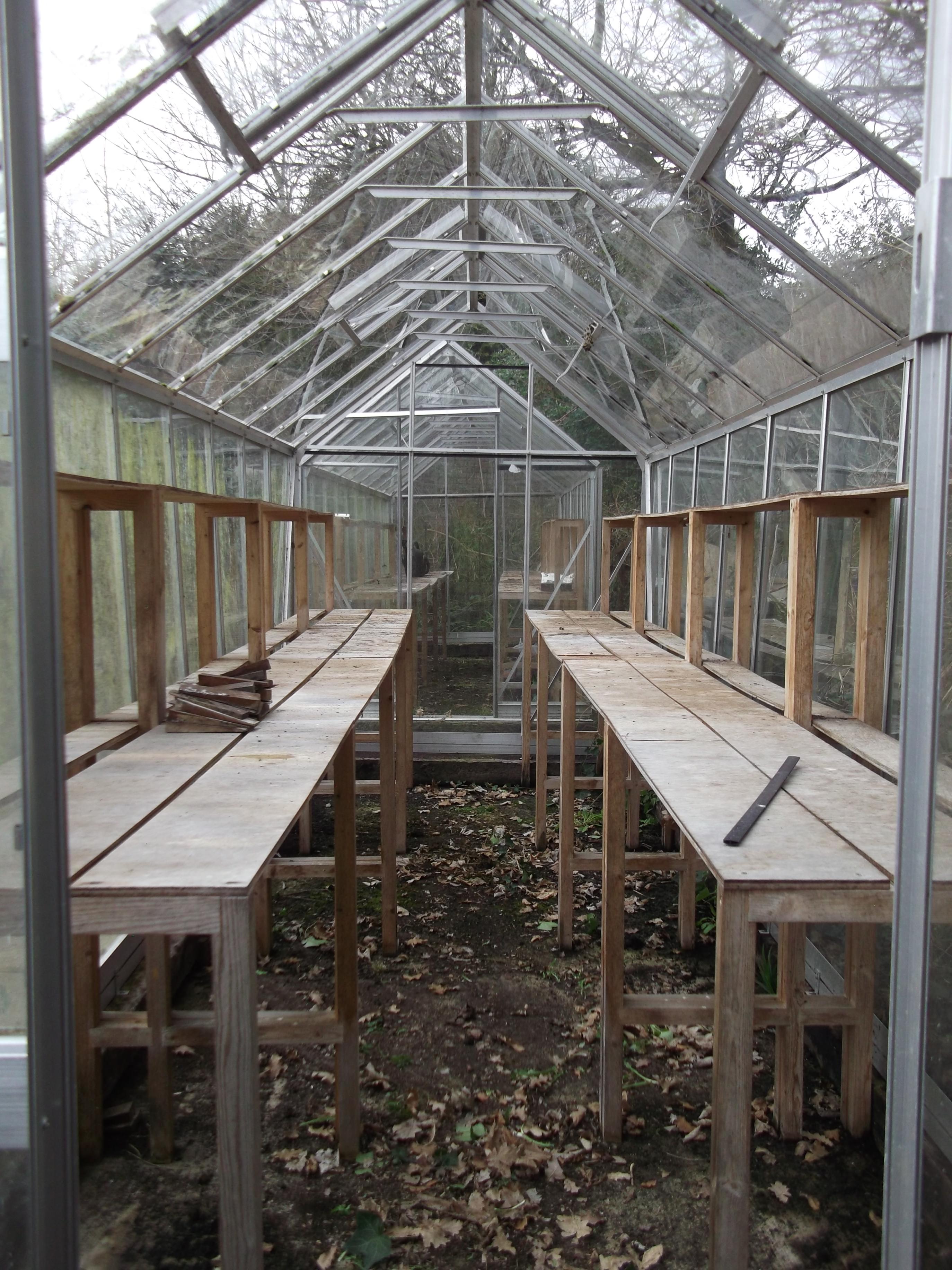 So, we have been busy cutting, scrapping, brushing and scrubbing, and we are happy to say that one of the greenhouses is now ready for us to move our plant stock into! Woo-hoo!

We simply cannot wait to get underway with all of our planting plans for this year. We literally have itchy fingers!

We will keep you all updated with how we get on with the greenhouses, so please keep coming back and checking our blog!

But for now, we're off to go and get all of our pots, trays, compost, labels etc out of storage, ready for the season ahead!

Check out how the greenhouses looked before and after we cleaned them up...





Before: Greenhouse 1.
We couldn't even get into this one without hacking our way through the prickly brambles!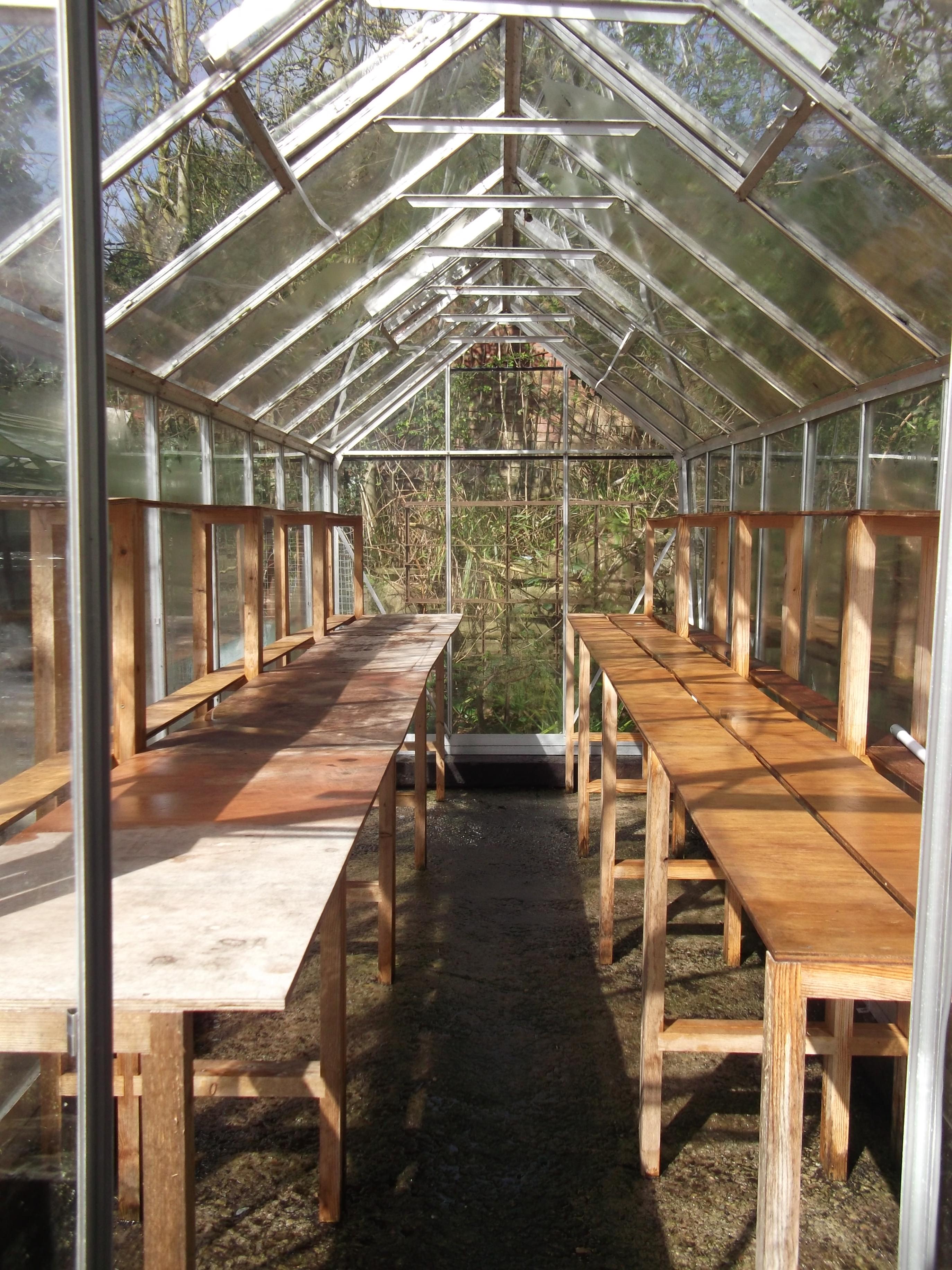 After: Greenhouse 1.
Clean and ready to use!