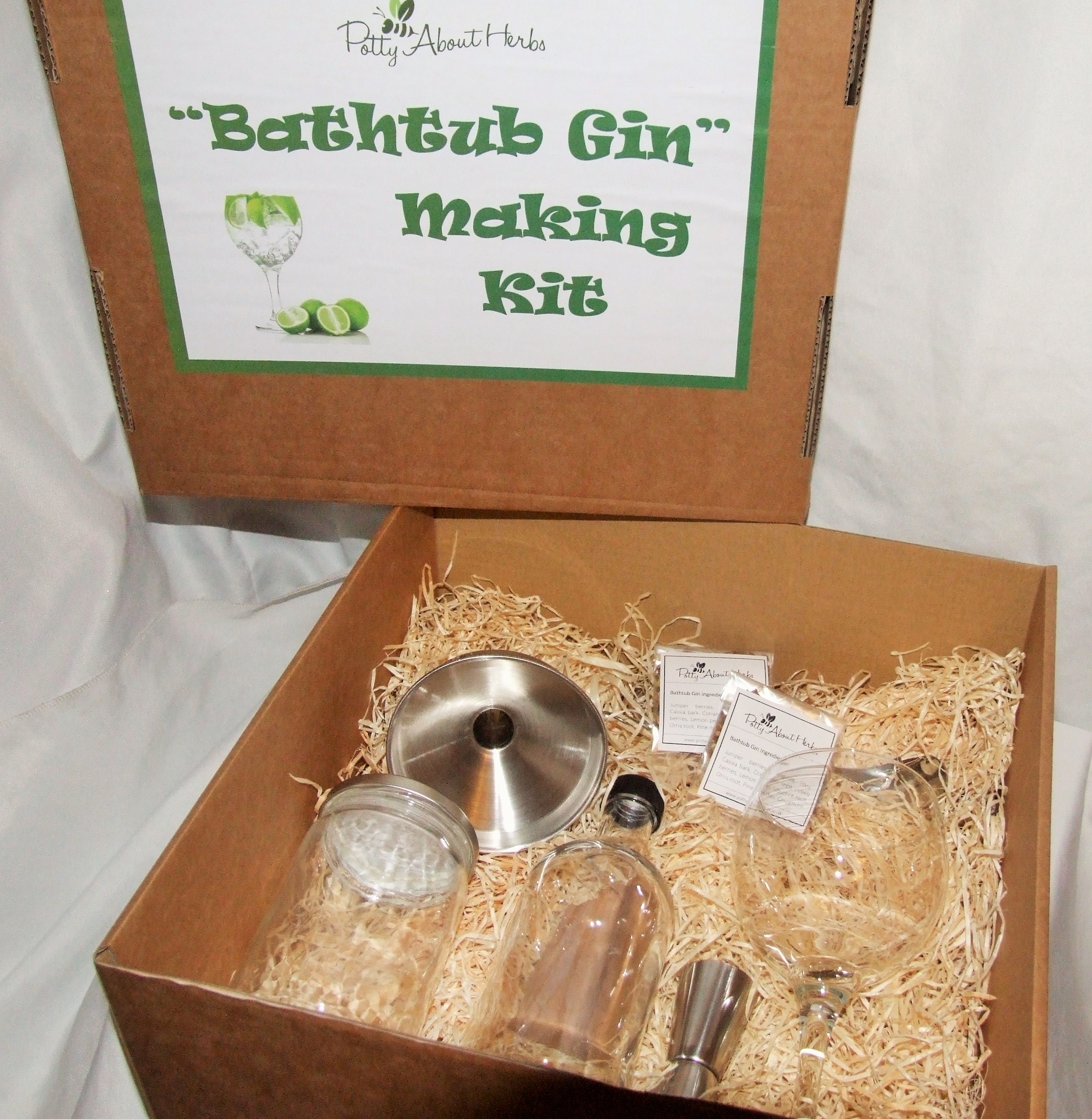 Bathtub Gin Making Kit
£ 20.00
Bathtub Gin Making Kit

Ideal gift for gin lovers!

Our Bathtub Gin Making Kit contains everything you need for making your own Bathtub Gin except for the vodka (we don't have a licence to sell alcohol, and it would only increase the cost of the kit if we included it anyway!).


History of Bathtub Gin

During the Prohibition period in America (1920- 1933), the making, selling and drinking of alcohol was banned, but the gangsters of the time supplied homes and businesses with corn sugar, yeast and copper stills, and the nation began making bootleg liquor, or moonshine, which was a 200-proof alcohol!

To make gin, they found that they needed to add some glycerin and juniper berries, and water the liquor down by half. However, due to the size of the bottles used for making this bootleg liquor, they were too tall to fit under the spigot (tap) in the kitchen sink, so they would have to use the one in the bathtub, which is how we get the term Bathtub Gin!

In the illegal bars (speakeasies) bartenders added small amounts of fruits, herbs and spices to the "gin" to mask the undesirable flavour and make it palatable.


Thankfully, our Bathtub Gin follows a much simpler process, removing the need to make your own pure alcohol base.

All you need to make your gin is included in our kit - plus a bottle of vodka. It takes approximately 36 - 48 hours to make and your gin is then ready to drink!

We have done a lot of research into how gin is made, what ingredients go into all of your favourite gin brands, and have created our own blend of the highest quality botanical ingredients for you.

This kit includes two packets of botanicals, enough to make two batches of gin!

We also stock replacement packets of the botanicals, including different blends, so that you can re-use your infusing jar, polo bottle and full size Spanish copa balloon gin glass time and time again.

Contents:
 1 x 500ml Glass Polo Bottle
 1 x 750ml Glass Infusing Jar
 1 x Spanish Copa Gin Glass
 1 x Stainless Steel Cocktail Spoon
 1 x Stainless Steel Jigger
 1 x Stainless Steel Funnel
 2 x Packets of Dried Botanicals
 1 x Kraft Label
 Instructions

Ingredients:
The packets of dried botanicals contain a specially blended mix of 10 of the finest botanicals (roots, berries, seeds, leaves, barks etc), including juniper berries, angelica root, cassia bark, cubeb berries and orris root.