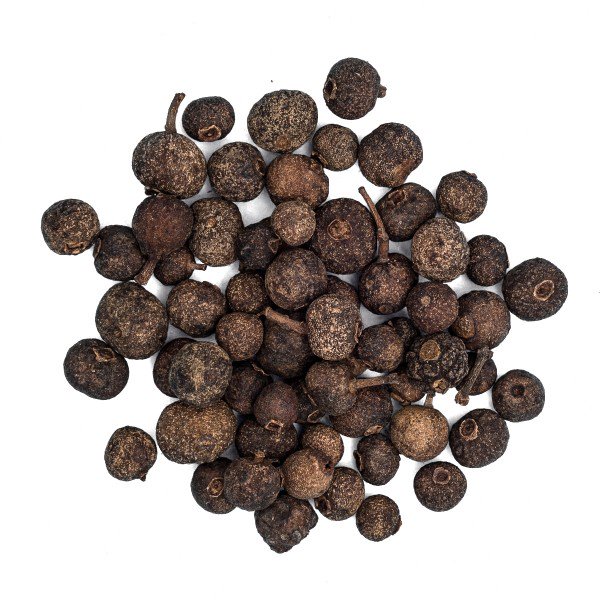 Botanicals - Allspice Berries
£2.50
Allspice Berries
25g

Product of Mexico/Jamaica
Latin Name: Pimenta dioica syn. Pimento officinalis
Plant Family: Myrtaceae


Interesting Fact:
Allspice berries are among the ingredients in the liqueurs Chartreuse and Benedictine, they are also used to make a drink popular in the Caribbean called Jamaican Dram which also contains brown sugar, rum and cinnamon.

Ingredients: Allspice Berries


Allergy Advice:
Allspice contains a naturally occurring source of salicylates and is best avoided by people eating a salicylate free diet.


SUGGESTED USE
Allspice is a key ingredient in Caribbean jerk seasoning, and can be used in both sweet and savoury dishes. Try adding it to stuffings, nut roasts, stews, casseroles, sausages, ketchup, sauces, jams and pickles. Add to spiced breads, cakes and biscuits and use to make mulled wine and spiced cordials. Whole dried berries can be added to pickles and chutneys, or add them to your peppercorns in a grinder to add a delicious twist to your seasonings. The berries can also be added to potpourri and scented sachets.