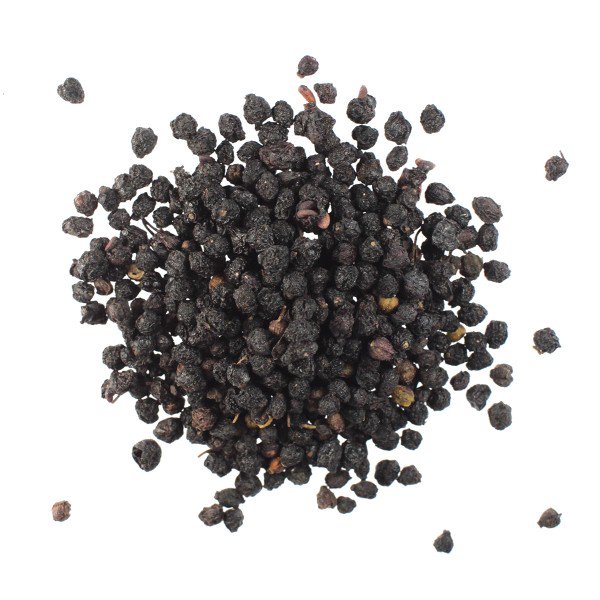 Botanicals - Elderberries
£1.95
Elderberries
25g
Product of Hungary
Must be infused in boiling water prior to consumption.
Latin Name: Sambucus nigra
Plant Family: Adoxaceae


Brief History:
The name Elder comes from the Anglo-Saxon word 'aeld' meaning fire, possibly due to the use of the hollow stems as a blow pipe to make a fire burn. In the 17th Centrury Martin Blochwich published "The Anatomy of the Elder" a treatise that then looked at over 2,000 years of information on the elder and its uses.

SUGGESTED USE:
The berries are used to make cordials, jams and jellies, they can even be used as a substitute for currants when baking.
They make excellent wine and can be used to make a traditional drink called a rob which is soothing and pleasant to drink hot during the colder months of the year.


Our Elderberries should always be infused in boiling water and never consumed raw.