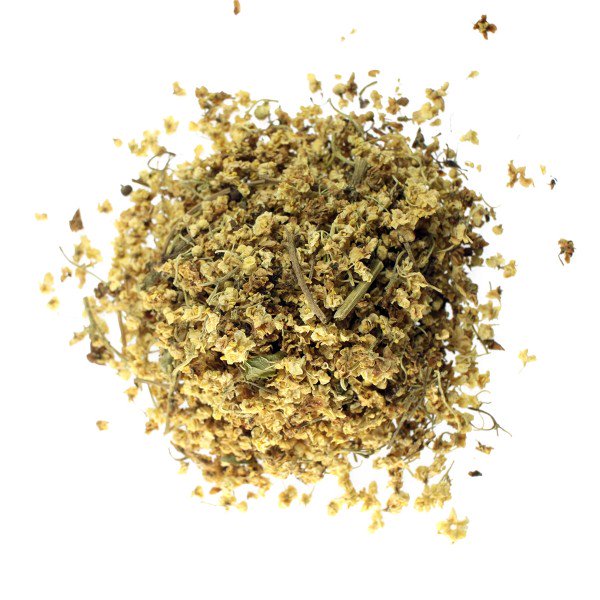 Botanicals - Elderflowers
£1.00
Elderflowers
Product of Czech Rep/Poland

Must be infused in boiling water prior to consumption.

Latin Name: Sambucus nigra
Plant Family: Adoxaceae
Brief History:
Elder is surrounded by a profusion of folk lore and stories relating to the use of the wood, berries and flowers. It has more lore associated with it than almost any other herbs. The flowers are said to be more potent if picked on Midsummer's Eve, and washes for the face have been made by young maidens to help whiten the complexion and stave off freckles.
SUGGESTED USE:
The dried flowers can be used to make sweet syrups or to flavour jellies and ice-creams.
They can also be turned into vinegar, cordial and wine.
Cooked with gooseberries or rhubarb they add a Muscat wine flavour to the finished dish.