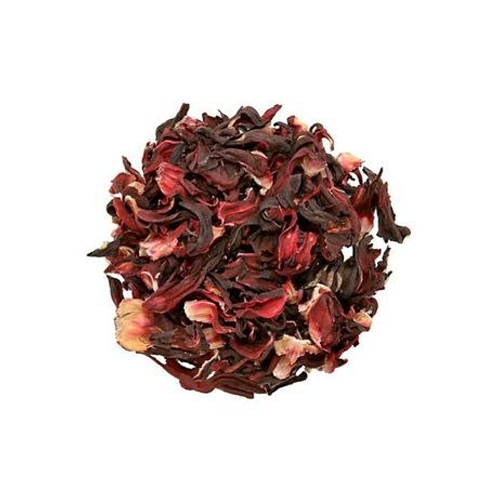 Botanicals - Hibiscus Flowers - Whole
£ 1.00
Hibiscus Flowers - Whole
25g


Product of Nigeria


Must be infused in boiling water prior to consumption.
Latin Name: Hibiscus sabdariffa
Plant Family: Malvaceae
Description:
Our hibiscus flowers come from the Roselle plant, native to India and Malaysia, where it is commonly cultivated. It has been successfully established throughout the Tropics and Subtropics of both hemispheres, and in many areas of the Caribbean and Central America.
Brief History:
A drink made from Roselle is said to have been consumed in ancient Egypt and was a preferred drink of Pharaohs.
It was introduced to Jamaica in the 18th century and has been cultivated and used there ever since.
It is one of the traditional ingredients in Jamaican Rum Punch.
SUGGESTED USE:
The dried flowers can be used to add flavour and natural colour to herbal teas.
Whole flowers which contain the calyx contain more natural pectin than the petals alone. The whole flowers are made into Roselle jam which eaten in Queensland, Australia.
The petals can be used to obtain a yellow dye.