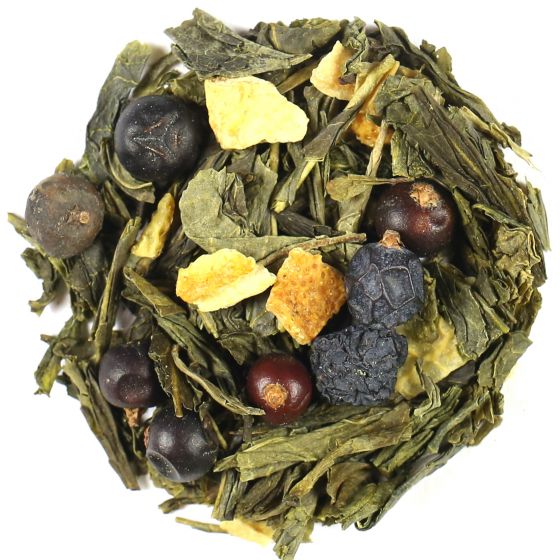 Herbal Tea - Blends - Juniper & Lemon Sencha Green Tea
£ 1.00
Juniper & Lemon Sencha Green Tea
Description

The fragrant and aromatic Juniper berries blended with this delicate China Sencha Green Tea adds a subtle sweetness to this blend, with the extra Aronia Berries to balance the Juniper Berries. This is a wonderfully Autumnal Tea, creating a warming and comforting cup which is also light and refreshing.

Ingredients - Chinese Sencha Green tea (80 %), Lemon Peel, Juniper Berries, Aronia Berries.
Brewing Guide - Using water at a temperature of 75-80 degrees, brew for 2-3 minutes depending on taste.
Health Benefits - Juniper berries have diuretic properties which enhances the natural detoxifying characteristics of the green tea – coupled with their high Vitamin C content this makes not just a deliciously fragrant tea, but a detox in a cup!
Additional info
Type:   Green Tea
Health Benefits:   Anti-Oxidant, Detox, Hydrating, Refreshing, Relaxing
Caffeine Level:   Medium
Best Time To Drink It:    Breakfast, Lunchtime, Afternoon
Country:   More Than One Origin