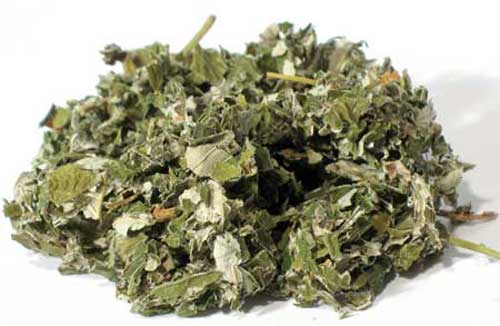 Herbal Tea – Raspberry Leaves (Cleaned)
£1.00
Raspberry Leaves (Cleaned)
Product of Poland/Germany

Must be infused in boiling water prior to consumption.

Latin Name: Rubus idaeus syn. Rubus idaeus hortensis.
Plant Family: Rosaceae
Brief History:
The species name of the raspberry is 'idaeus'. It was given to the plant by Carl Linnaeus in the 18th century, in honour of Pliny the Elder who made mention of an abundance of raspberries that grew near Mount Ida in Greece. The leaves became popularly viewed as a women's medicine from the early 19th century. They have also been used to treat cankerous sores. Mention of the herb is made by Gerard but he gives no specific uses for the leaves nor does Culpeper citing only the fruit as having any medicinal value.
SUGGESTED USE:
When the leaves and stems are pulped a fibre can be obtained for making paper.
The leaves are used to make tea and tisane.
In the cosmetics industry raspberry leaf is used in skin products where astringency is required, especially in products to tone and firm the skin.
It is also used as a fragrance in shampoos, soaps and bathing products.
An infusion of the leaves can be used to temporally darken the hair in a similar way to rosemary and sage infusions.
Used as an aid for pregnant women during labour to induce contractions.
Not to be consumed during first trimester of pregnancy.