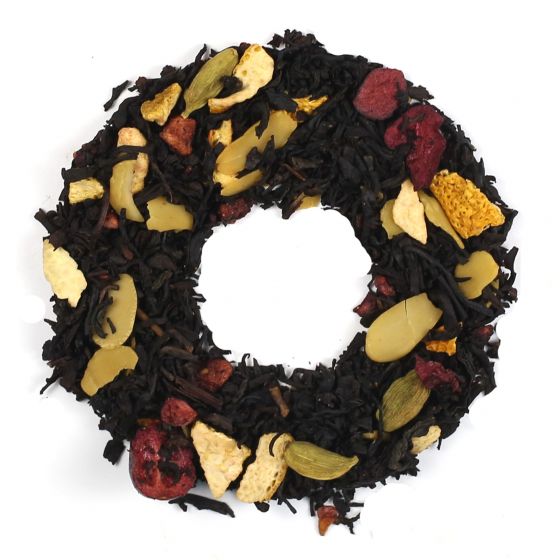 Herbal Tea - Xmas Blends - Santa Berry Tea
£1.00
Santa Berry

Description

This Black tea is mixed with sweet strawberries, raspberries and tangy cranberries for a tea that feels like it should be served with a scoop of ice cream and a cup of eggnog! Slightly spiced notes from the cardamom seeds and a creamy texture from the toasted almonds.

Ingredients - Blended black tea, orange peel, almonds, dried cranberry pieces, cardamom pods, freeze dried strawberry pieces and raspberry pieces.

Contains Allergen: nuts – almond
Brewing Guide- Using boiling water, brew for 3-5 minutes depending on taste.

Health Benefits - This tea has the health benefits of black tea, high antioxidant levels and the caffeine kick.

Additional info

Type: Black Tea
Health Benefits: Anti-Oxidant, Digestive, Hydrating, Refreshing, Relaxing
Caffeine Level: Medium
Best Time To Drink It:  Breakfast, Lunchtime, Afternoon, Evening
Country: China