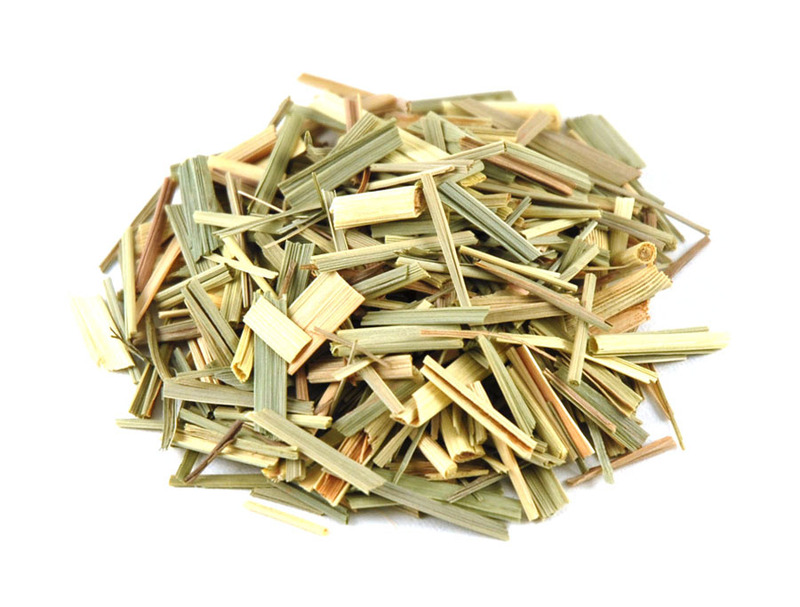 Lemongrass
25g


Product of Thailand
Latin Name: Cymbopogon citratus syn. Andropogon schoenanthus
Plant Family: Poaceae
Interesting Fact:

Lemongrass is a good source of folate and contains vitamins A, B1, B5, B6, & C and minerals including copper, iron, manganese and zinc.
It has been used in Ayurvedic medicine for centuries to brighten moods, as a digestive aid and to bring down fevers. It also has antibacterial, antifungal and repellent properties.
Ingredients:
Dried leaf of Cymbopogon citratus.
Allergy Advice:
Lemongrass may cause an allergic reaction if consumed by people sensitive to grass and citrus products.
SUGGESTED USE:
Lemongrass is used in many Thai and Caribbean recipes.
It combines well with poultry and fish.
Add it to soups, curries and stir fries.
Use it to make an interesting twist on classic lemonade.
It combines well with ginger or served on its on as a tea.
The high level of citronella contained in lemongrass makes it an excellent herb to use in herbal blends to deter fleas and flying insects such as mosquitoes.
It can be added to potpourri.
When mixed with lavender and marjoram it makes a relaxing sleep pillow.