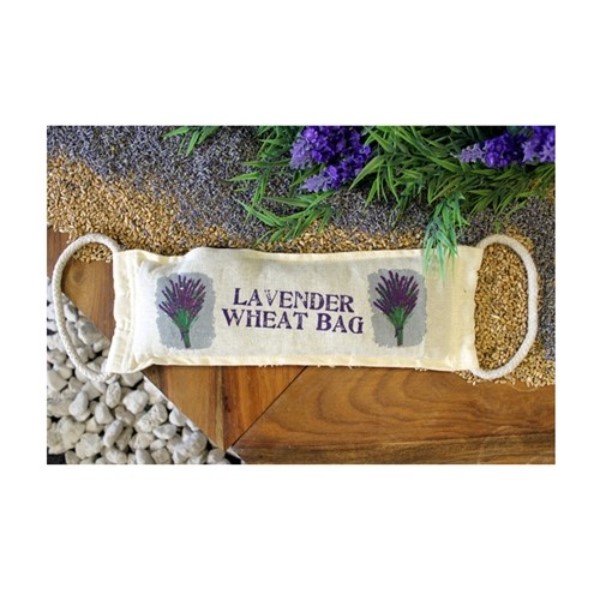 Luxurious Natural Cotton Wheat Bag
£12.95
Luxurious Natural Cotton Wheat Bag

Pain relief for aching muscles and joints.
This luxurious natural cotton wheat bag is filled with a relaxing blend of wheat, lavender flowers and pure lavender essential oils.

Wheat has a unique cellular structure which can absorb heat or cold quickly and then release it evenly, helping conditions such as arthritis, menstrual pains, aching joints etc.

Lavender is renowned for helping to relieve tension and pain.
So, you can imagine how relaxing these two elements are when combined.
This wheat bag can be used either hot or cold, which ever suits you best!
To use hot, simply place the wheat bag in the microwave (some people advise to place it around a small glass of water) and heat it (full instructions are provided). The wheat bag will retain the heat for several hours, making it a safe alternative to use in place of a hot water bottle for children and the elderly. The lavender aroma also aids in having a relaxing sleep.

To use cold, place the wheat bag inside a plastic bag and place in the freezer for an hour. Then remove from the plastic bag and place it on the area to be treated. Try using it cold on the base of the neck, back of the head, or across the forehead to ease a headache or migraine. The fragrance of the lavender helps to ease stress, and enables you to relax.


An excellent and safe alternative to hot water bottles.
Natural Cotton Wheat Bag - Purple