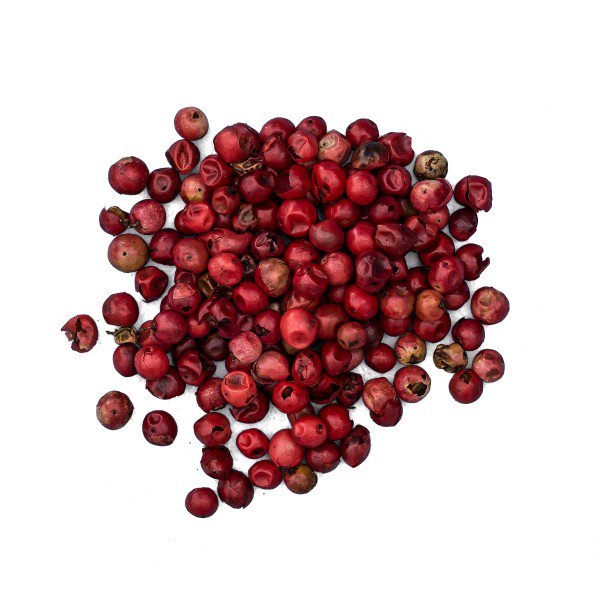 Pink Peppercorns
50g Glass Jar

Product of Brazil
Latin Name: Shinus terebenthifolius
Plant Family: Anacardiaceae
Interesting Fact:
Pink peppercorns are not true peppercorns. That's because they're not a member of the pepper family at all. They come from the cashew family, like the mango, pistachio and sumac trees. They still have a peppery flavour but also a slight sweetness.
Ingredients:
Pink peppercorns.
Allergy Advice: Pink peppercorns can cause an allergic reaction in people who are sensitive to the poison ivy and poison sumac.
SUGGESTED USE:
Pink peppercorns can be added to sauces for pork and added to peppercorn sauce to serve with steak. They can also be added to other peppercorns to make your own pepper blends for your home pepper mill. They go well with steak, chicken and fish. Add to salad dressings and marinades. The berries can also be added to vinegars and fruit syrups to add a little sweet spiciness.